Tilting viewing head for comfortable operation
SZX12 with tilting viewing head from 5 to 45 degree, can be flexibly adjusted for different operators with different posture.


Large zoom ratio 12.5:1
SZX12 has large zoom ratio from 0.63X to 8X, with click stop for every main time, which can be manually unbind for zoom magnifying smoothly.



Apochromatic objective
Apochromatic design significantly improves the lens performanceof color rendition. Correcting the axial chromatic aberration of red/green/blue/purple, and converge them on a focal plane, the objective is able to present the real color of the samples.



Aperture diaphragm adjustment
Shift the aperture diaphragm in front to adjust depth of field for high-quality image.



Humanized light intensity
Rotate the dimmer to adjust light intensity, the detailed percent of brightness will be displayed from the LCD on the base. It is helpful to record data of the best back light for sample observation.


Optional color temperature
Adjust the color temperature to create a perfect imaging background for different samples in different work environment.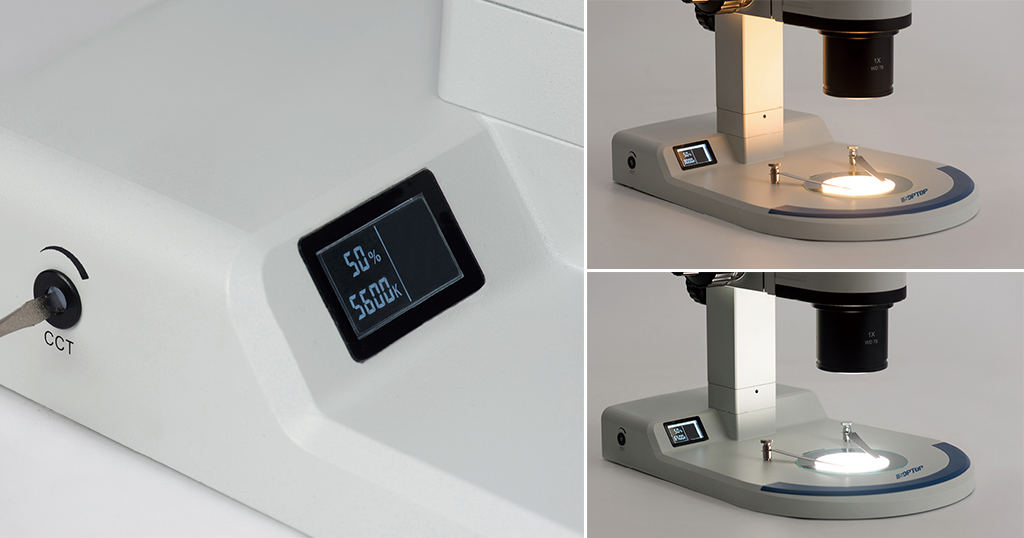 Life Science
Support for life science research, meet the demands of biological experiment, chemical analysis and cell culture.

Industry Detection
Indispensable testing tool, widely applied for surface detection of PCB, SMT, semiconductor chip, metal material and precision components.