Equipped with varisized wafer holders (including 4/6/8/12 inches), MX12R is professionally applied for wafer and flat panel display detection, maximally supports for dia. 300mm of wafer and 17 inches of FPD. More comfortable, flexible and quicker operation is available with upgraded ergonomics design.

Tilting viewing head
0~35 degree tilting viewing head for adjusting the height of eye point, provides the best viewing angle to different users, relieving the fatigue from long-time operation and significantly improving the work efficiency.

Convenient and stable stage
Stage Clutch driven system, button up for quick movement and press down to cancel, is available to allay fatigue from long-time operation. Stage with linear guide rail, is realizable to be lightly and smoothly moved.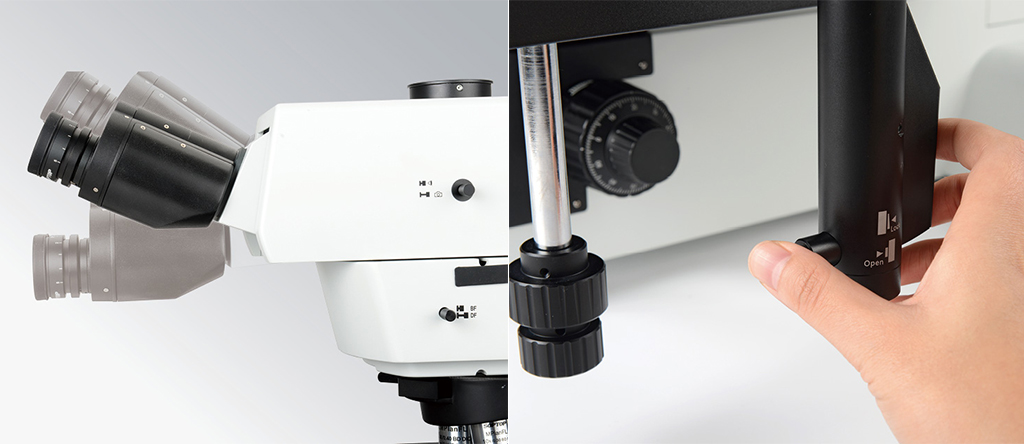 Safe and high speed electric nosepiece
With forward and backward two buttons for switch, is quick to convert magnification and accurate to repeat orientation.Mechanical switch mode, effectively prolongs the service life of nosepiece.

Front operating buttons
MX12R adopts electric control for nosepiece and aperture diaphragm, with control buttons in front, is easy and convenient for operation, improve the working efficiency.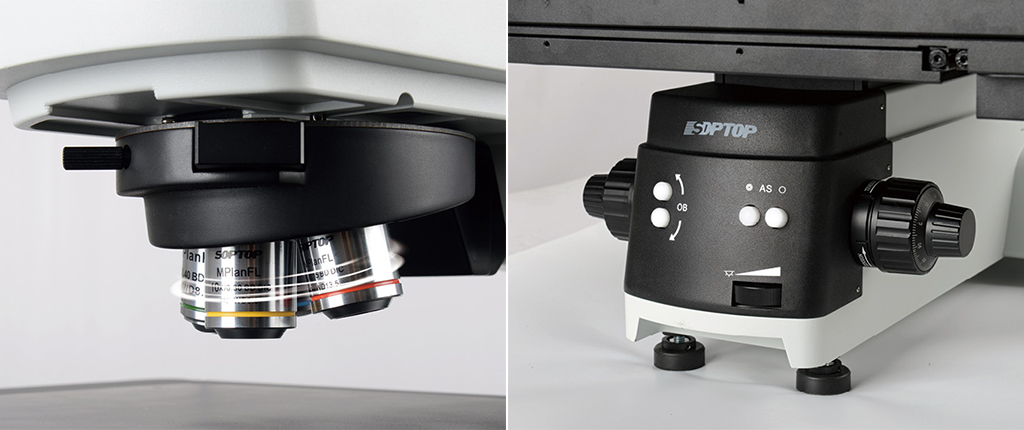 Shockproof frame
With six leveling feet, MX12R metal frame is low-centered and highsteady, anti-knock to ensure image stabilization.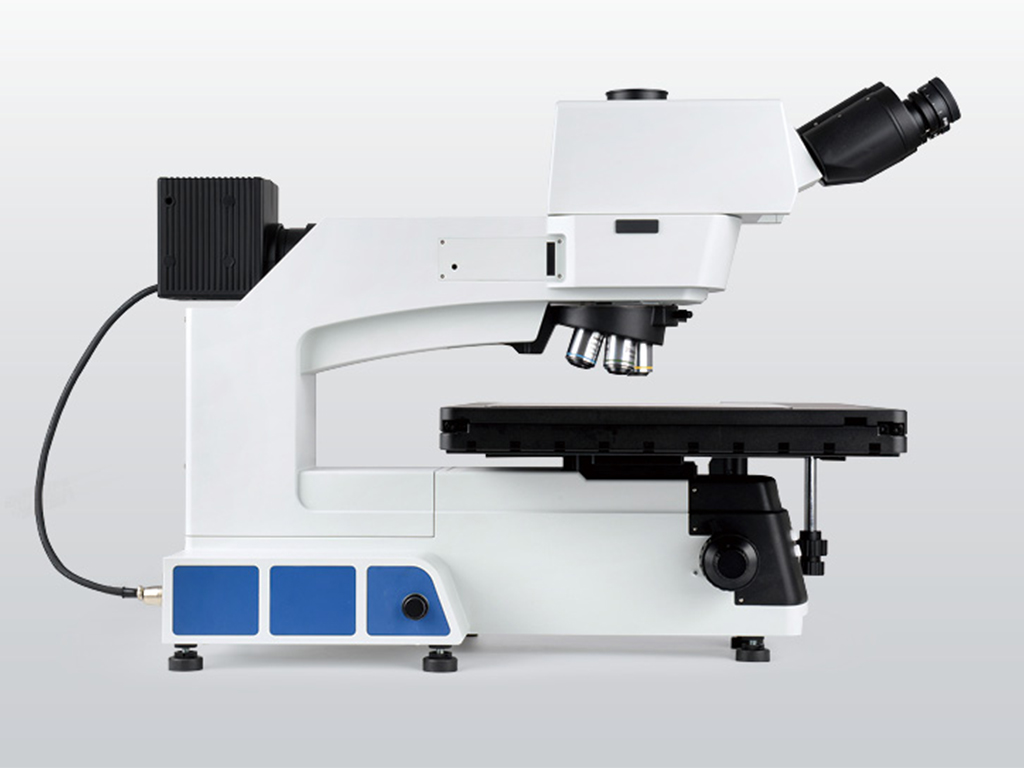 realizes an automatic future
Supporting for bright field, dark field, polarizing and DIC, MX12R is widely applied for inspections of semiconductor, FPD, circuit package, PCB, materials, casting metal ceramic part, abrasive tools and so on.