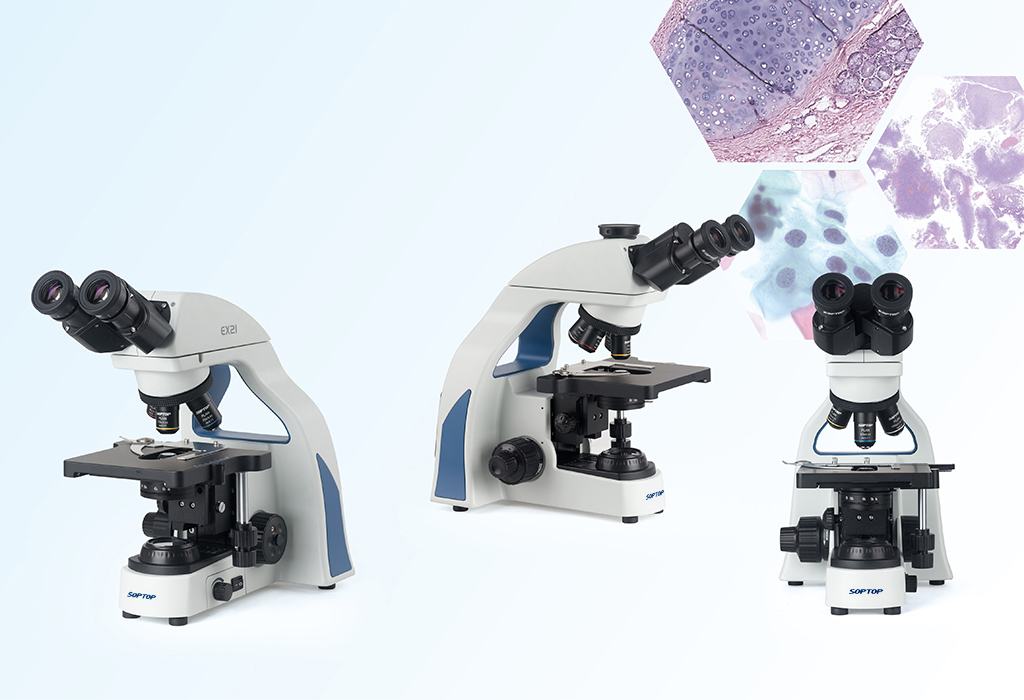 Large interpupillary distance adjustment range brings professional observation experience
30° inclined, gemel viewing head, interpupillary distance 47mm-75mm, which can meet the needs of more people. Professional high eye point, wide field plan eyepiece can effectively correct the distortion and color ring of the field of view edge. Strong structural design can effectively prevent students from disassembling eyepieces and avoid the phenomenon of lens refitting, damage and stain after students use them.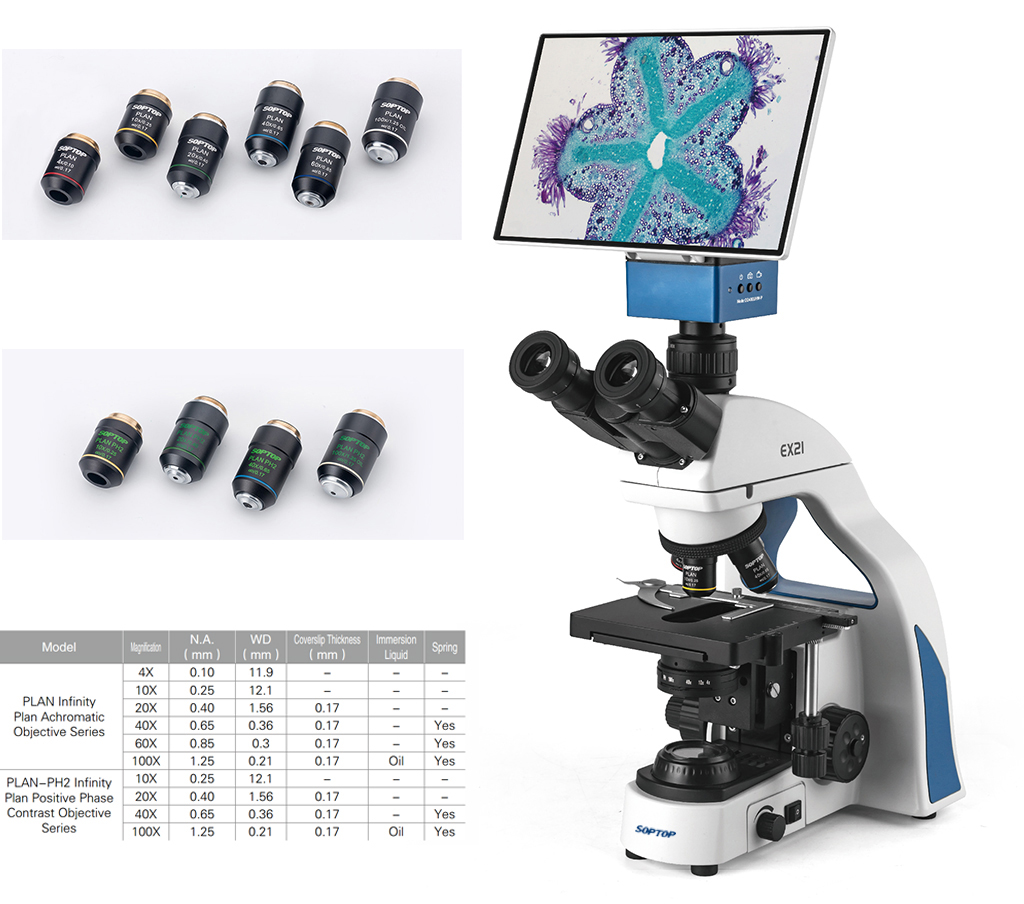 Compound Eye Illumination System, Lighting Ideal Light Path
EX21 innovatively adopts the compound eye illumination system to improve the contrast rate and effectivelyimprove the illumination uniformity of the specimen surface. The brightness of the entire field of view is uniform.Even at the edge of the field of view, uniform and bright background brightness can be achieved under anymagnification. Soft light, not harsh, not only the imaging effect is more ideal, but also can reduce the sense offatigue, improve the observation experience.
LED light source is environment-friendly. Compared with halogen lamps, it consumes less energy and provides about 100,000 hours of sustainable lighting.


Continuous Adjustable Light Intensity, Easy to Operate
he side of the frame is equipped with a dimming knob, which can easily adjust the illumination brightness by gently rotating.
Continuous adjustable light intensity can effectively overcome the brightness jump phenomenon in traditional microscopes, and avoid the dizziness caused by instantaneous strong light.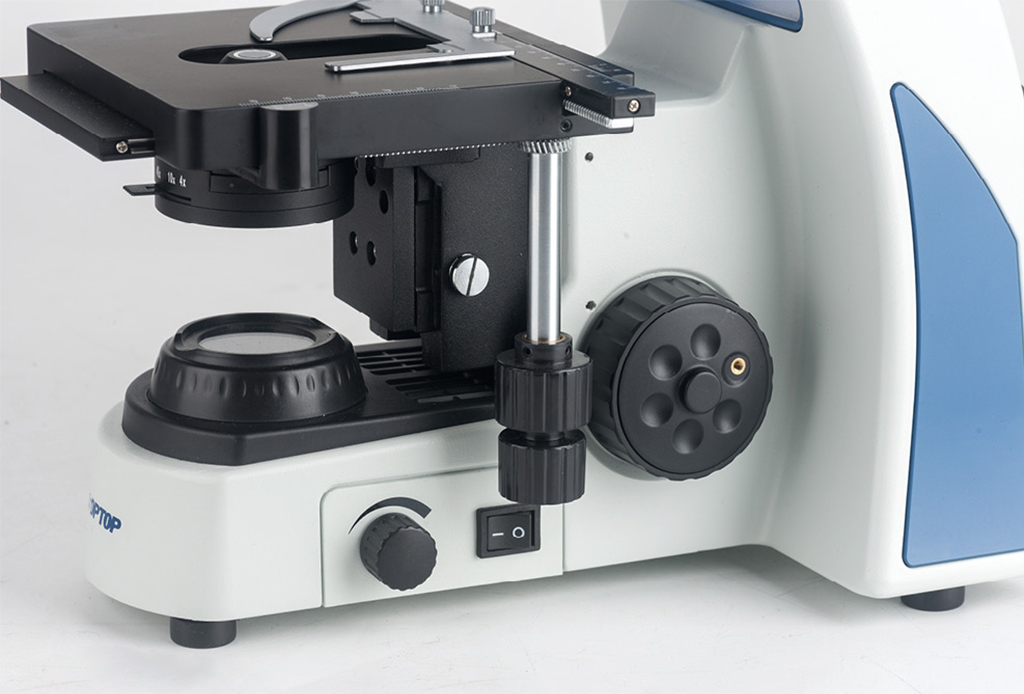 Power Wire Easy to Store
EX21 has a storage box on the back, which makes full use of the built-in space of the body and can be used to store the power cord conveniently. SOPTOP is designed to make your desktop look clean and tidy.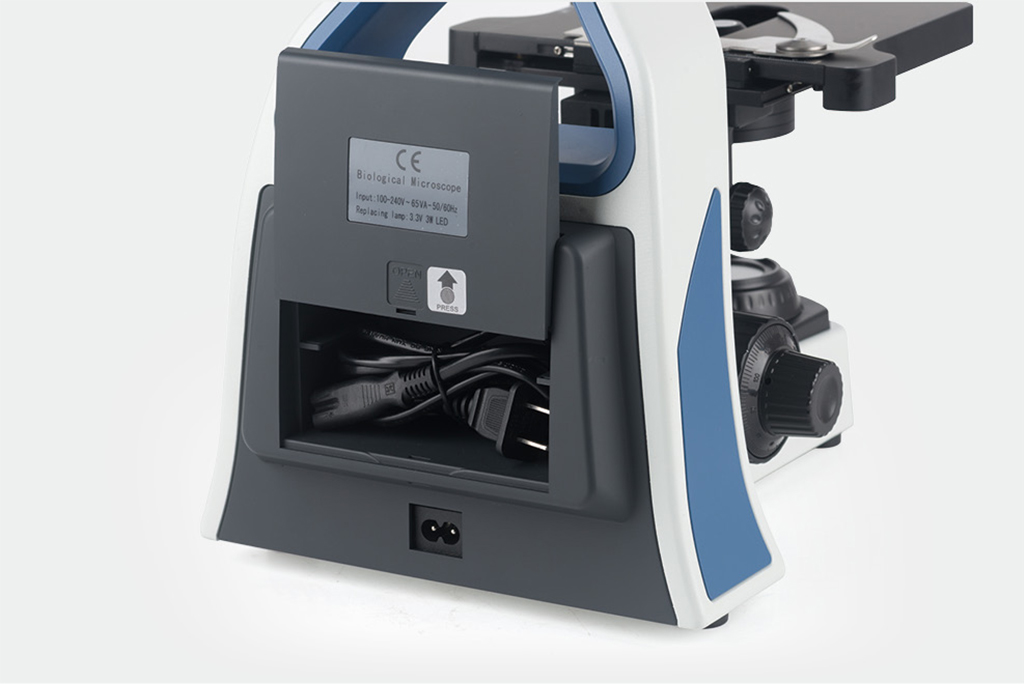 Various optional accessories, easy to achieve observation methods of bright field, phase contrast, simple polarization, dark field and others.